WELCOME TO OUR OFFICIAL WEBSITE
SUBSCRIBE FOR EXCLUSIVE UPDATES & OFFERS
Our Next DTF Live Show Presented By Kelly McGarry Productions!
Saturday, November 25, 2023 7:30 pm At The Viper Room
Join us Saturday night on Thanksgiving weekend for our fourth show at the Viper Room. Every one of our shows at The Viper Room has been packed. The interaction between our band and the audience has been phenomenal! Our one hour set will include some of your favorite DTF songs, as well as new songs from Judas Priest, Iron Maiden, Metallica, Alice in Chains, Ozzy Osbourne, Stone Temple Pilots, The Rolling Stones and Motley Crue. Doors open at 5:30 pm. Come early and enjoy 6 great rock and roll bands: Mezzoa, DTF, Sea of Snakes, Vinyl Cats, Crimson Coil and The Offtrax. Tickets are only$10.00 with no service charge if ordered directly from DTF. Venmo@MichaelJayBerger or Zelle 310-722-8465. Tickets will be $15.00 @ the door if any are still available. Don't miss this show!
Our Most Recent DTF Live Shows Were Epic!

On Friday, June 9, 2023 7:30 pm we played our second epic show at The Whisky a Go Go. Our 45 minute set included songs from Metallica, Judas Priest, Queen, Guns N' Roses, Blue Oyster Cult, The Black Crowes, Beastie Boys, The Rolling Stones, Van Halen, AC/DC, Led Zeppelin and Def Leppard. Our lead guitar player Stevie Garcia and our drummer Jeremiah Palmer were amazing, driving the band higher and higher. Guest singer Daniele' Evans wowed the crowd with a powerful version of Janis Joplin's Piece of My Heart. We closed the show by inviting all the beautiful ladies in the crowd to join us on stage for a rocking version of Pour Some Sugar on Me. Check out this video that shows a little bit of the finale to our show: Little Miss Innocent, Sugar Me! DTF @ The Whisky a Go Go Plays Def Leppard's Pour Some Sugar On Me
On Saturday, March 11, 2023 8:30 pm, we played to a completely packed house at The Viper Room for our Second Show with Michael Angelo Batio And His MAB Band! DTF + MAB = Hardcore Rock!

Our December 10, 2022 show at The Viper Room was so great that Michael Angelo and everyone in DTF wanted to do it again! On March 11, We played in prime time, taking the stage at 9:00 pm with Michael Angelo following immediately after us at 10:00 pm. Michael Angelo joined us for our closing song, Breaking the Law. Check out a sample of our performance together: https://youtu.be/SUHgCllka7s , and don't forget to subscribe to our YouTube Channel youtube.com/@DTFRock. We brought back popular guest singer Daniele' Evans, to sing a powerful lead on Led Zeppelin's Black dog, and introduced the crowd to DTF Top Fan, Top Model, and now guest singer, Lauren McClelland, also known as "Lollipop." She sang a sensual version of the Runaways hit, Cherry Bomb. Other songs played by the band at this show included Van Halen's Ain't Talkin' 'Bout Love, Judas Priest's You Got Another Thing Coming, Blue Oyster Cult's (Don't Fear) The Reaper, Guns N' Roses Sweet Child O' Mine, Jimi Hendrix's Foxy Lady, Ozzy Osbourne's Crazy Train, and Black Sabbath's War Pigs. After the show, we went to the Rainbow Bar and Grill to hang out with some of our friends and fans.
On Saturday, January 28, 2023 10:00 we Headlined an all rock and roll show @ the world-famous Troubadour!
4 great rock and roll bands opened for us: Violet Saturn, Jane 'N The Jungle, The Uninvited and Wide Hare. The show ran late and it was 11:30 pm when we took the stage, to a crowd of more than 400 people. We rocked out for our fans until almost 1:00 am in the morning! We had a great time, and all who were there loved the show. You can see live video footage from the show on our YouTube channel, youtube.com/@DTFRock. The Troubadour is one the world's best and most famous music clubs. It is located at 9081 Santa Monica Blvd., West Hollywood CA 90069. Other artists that have played The Troubadour include Bob Dylan, The Byrds, Buffalo Springfield, Joni Mitchell, Gordon Lightfoot, Poco, Neil Young, James Taylor, The Eagles, Elton John, Linda Ronstadt, Led Zeppelin, Janis Joplin, Carly Simon, Cat Stevens, Billy Joel, Randy Newman, Van Morrison, The Pointer Sisters, Bruce Springsteen & the E Street Band, Miles Davis, Leonard Cohen, Willie Nelson, The Knack, Tom Petty, Stephen Stills, Rickie Lee Jones, Metallica, Warrant, Guns N' Roses, Pearl Jam, Korn, No Doubt, System of a Down, Elvis Costello, Fiona Apple, Radiohead, Johnny Cash, Queens of the Stone Age, Coldplay, Red Hot Chili Peppers, The Killers, Carole King, Hall and Oates, The Cure, John Legend, Dierks Bentley, Zac Brown, Miranda Lambert, Blake Shelton, Prince, Cypress Hill, Vince Gill, Lana Del Rey, Ringo Starr, Jackson Browne, Emmylou Harris, Joan Baez, Rod Stewart, Depeche Mode, Tom Jones, Nine Inch Nails, Florida Georgia Line, Sam Smith, David Crosby, BTS, John Fogerty, Sam Hunt, Dwight Yoakam, Demi Lovato, Bonnie Raitt, Weezer, Alicia Keys, Loretta Lynn, Sheryl Crow, Harry Styles, Stevie Nicks, Midland, Greta Van Fleet, Stone Temple Pilots, Brian Setzer, The Smashing Pumpkins, Billy Gibbons, Limp Bizkit, Melissa Etheridge, Sammy Hagar, Billy Eilish, Hootie and the Blowfish, The Black Crowes, The Foo Fighters and many more.
On Saturday, December 10, 2022 @ The Viper Room, we opened for Michael Angelo Batio. DTF + MAB = Hardcore Rock

DTF opened for World Speed Metal Champion Michael Angelo Batio aka MAB. Our set emphasized our hard rock and metal side, with songs by Ozzie Osbourne, Black Sabbath, Judas Priest, Van Halen, Alice in Chains, Led Zeppelin and a surprise closing song -- Free Bird. Doors opened at 6:30 pm, and several rock bands performed before us. We took the stage at prime time, immediately before MAB. The club was packed and the energy and excitement between the bands and the crowds was the best ever! Beautiful women were everywhere. Our star guitar player Stevie Garcia amazed and thrilled the crowd, Then Michael Angelo Batio came out with his band and lifted the crowd even higher with great original tunes and great cover songs, including the best cover of the Beatles song Helter Skelter that I have ever heard.
On Saturday, November 12, 2022, we played the iconic Whisky a Go Go!
Our set list was all new, opening with Ozzy Osbourne's Crazy Train and Van Halen's Ain't Talkin Bout Love:
https://youtu.be/1_s09DacTug Other songs on our set list included David Bowie's China Girl, The Rolling Stones' Jumpin' Jack Flash, ZZ Top's Sharp Dressed Man, Stevie Nicks' Leather and Lace, Bon Jovi's Wanted Dead or Alive, Alice in Chains' Man in the Box, Judas Priest's You've Got Another Thing Coming, The Bee Gees' Stayin' Alive and Chic's Good Times. Other acts that have graced the stage @ Whisky a Go Go include The Doors, The Byrds, Buffalo Springfield, Steppenwolf, Frank Zappa, Janis Joplin, Jimi Hendrix, Sam and Davie, Otis Redding, The Kinks, The Who, Cream, Led Zeppelin, AC/DC, Roxy Music, Oasis, Alice Cooper, Parliament/Fundadelic, Metallica, Motley Crue, Van Halen, Blondie, Fleetwood Mac, Talking Heads, The Stooges, Elvis Costello, Soundgarden, Nirvana, Linkin Park, Guns N Roses and many, many more.
On Saturday, August 27, 2022 We Played for 2 Hours and 20 Minutes at the Legendary Viper Room! 26 songs!

A full house enjoyed the sounds of DTF as we took the same stage that Tom Petty and Heartbreakers, Bruce Springsteen, Stone Temple Pilots, Oasis, Queens of the Stone Age, Courtney Love, Pearl Jam, The Strokes, Weezer, Maroon 5, John Mayer, Johnny Cash, Lenny Kravitz, The Pussycat Dolls, Iggy Pop, Sheryl Crow, Imagine Dragons, Katy Perry, Kings of Leon, Avril Lavigne, Bryan Adams, The Smashing Pumpkins, System of a Down, and many other great acts played on! See our YouTube links below for just a little bit of what you saw if you were at the show or what you missed if you were not there.
We will, we will rock you!
---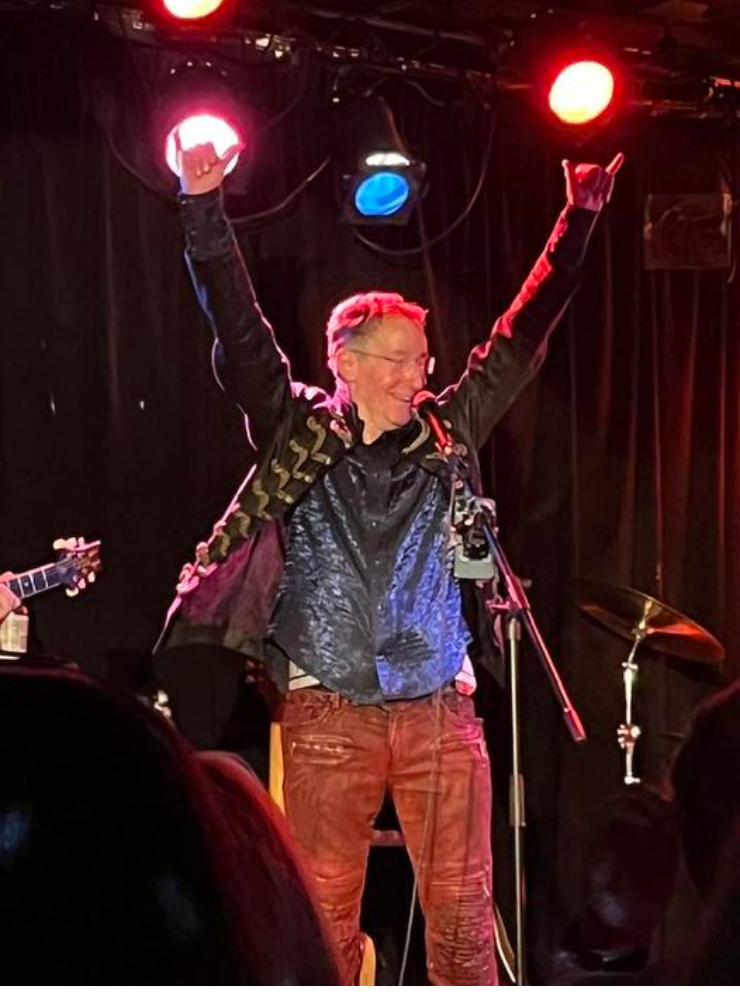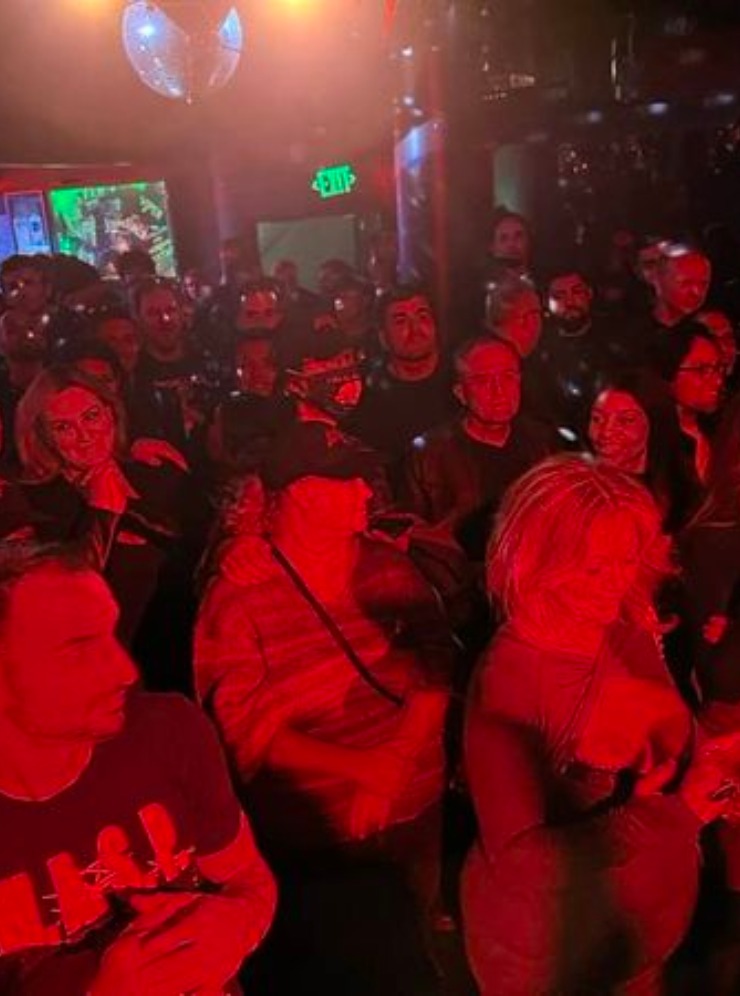 OUR MISSION
Our mission is to play rock and roll music. We want to make you dance!
LAUNCHED JULY 20, 2019 -- NOW IN ORBIT!
Our July 20, 2019 world premier performance at a private party was a huge hit! 140 guests of all ages attended and rocked out! Our next gigs included a private birthday party in Woodland Hills, CA on Saturday, September 7. 2019, 2 shows at Molly Malone's Irish Pub and our triumphant triple set show @ The Viper Room on August 27, 2022.
YOUR MISSION
Your mission, should you choose to accept it, is to enjoy our music and the good times that we bring to you.
REHEARSAL SPACE
This is where the band gets together every week to rehearse. Marshall, Fender, Ampeg and Mesa Boogie amps and a 2000 watt/channel JBL PA give us the power that we need to keep up with our banging drummer Jeremiah Palmer! Contact me if you want to get a special invitation to one of our rehearsals.
Girls, Girls, Girls!
We like to have fun with our friends and fans after every show. We are DTF!
Where to Meet Beautiful Women
If you want to meet beautiful women, you must come to our DTF live shows!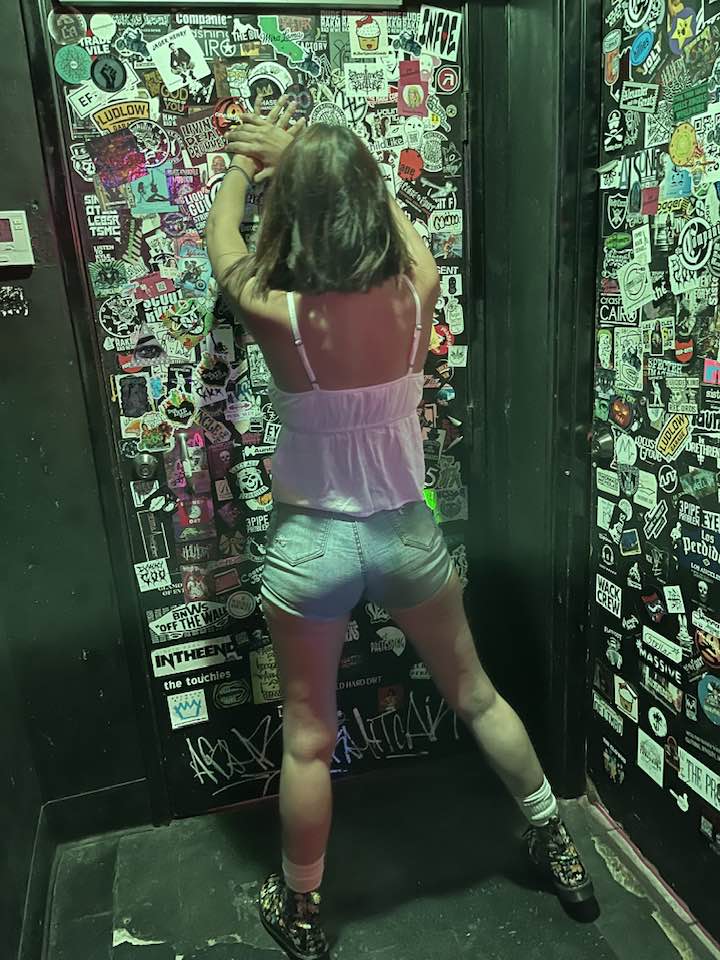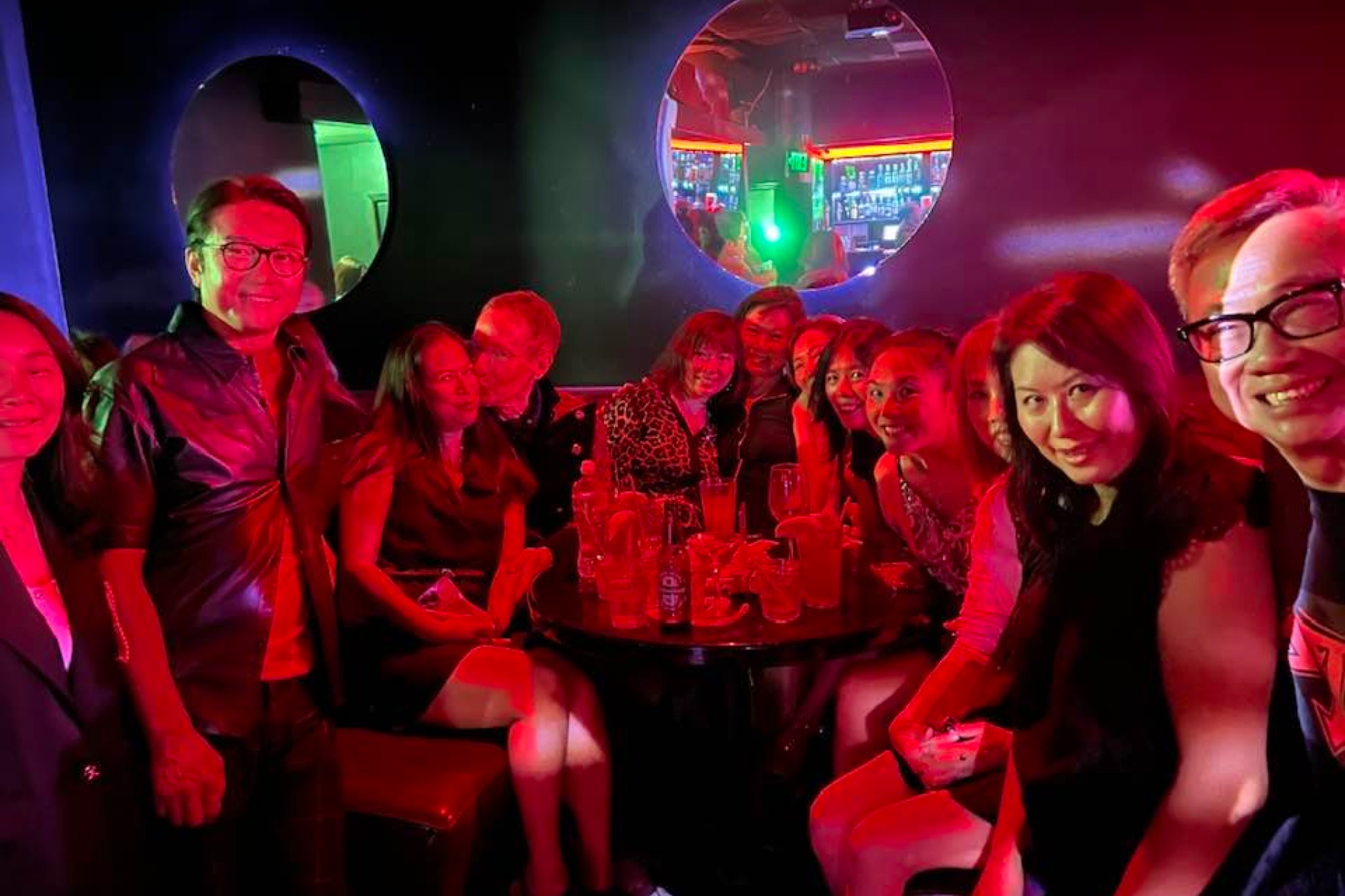 MEET THE BAND AND OUR TOP FANS
Michael Berger
Michael is the lead vocalist and a rhythm guitar player for the band. To learn about his day job, go to
www.bankruptcypower.com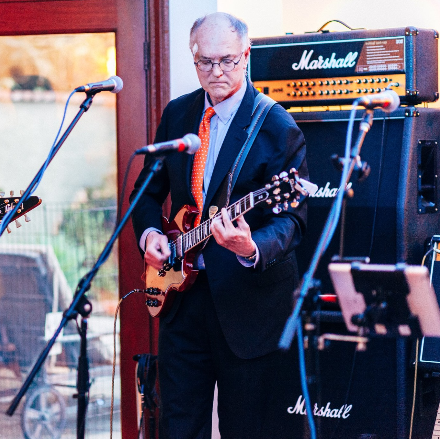 Phil Demuth
Phil is a rhythm and lead guitar player and a backup singer for the band.
Jeremiah "Miah" Palmer
Miah is the hard hitting drummer for the band and our musical director.
Gary Baddin
Gary is the bass player and a backup singer for the band.
Stevie Garcia
Stevie is the amazing lead guitar player and a backup singer for the band.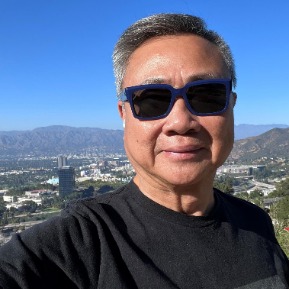 Joaquin Lim
Joaquin is the official videographer and roadie for the band.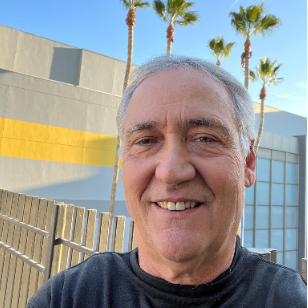 Jim Rowton
Jim is the official announcer for the band.

Marianna Trofimova
Top Fan and Muse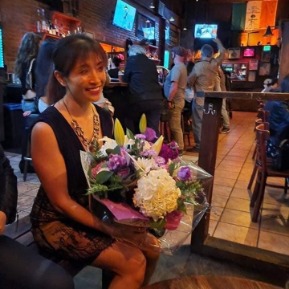 Jennifer Liu
Top Fan. She has been to every show!
Sofya Davtyan
Top Fan, Law Partner and Shining Star
Clyde The Brittany
Top Fan and Mascot. He has been to every rehearsal.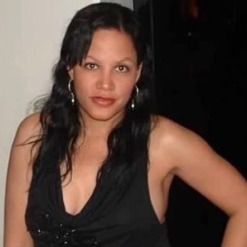 Andi Lee
#1 Top Fan in Palmdale

Lauren McClelland
Top Fan and Cherry Bomb
Patricia Rodriguez
Top Fan and Pole Dancer
Kelly McGarry
Top Fan and #1 Booker


Michael Angelo Batio
Top Fan and #1 Shredder!
David Neely
Top Fan and Official Band Luthier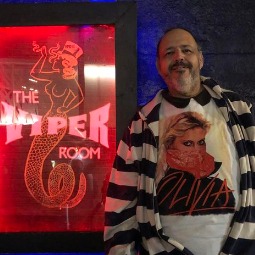 Peter Garza
Top Fan, Roadie and Security
Pat Choy
Top Fan and Official Pinball Tech for the Band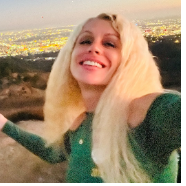 Angelina Smirnoff
Top Fan
Paris Nourafchan
Top Fan and Mentor
Gustavo Chacon
Top Fan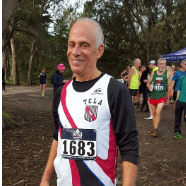 Dean Goodman
Top Fan and Track Club L.A. Teammate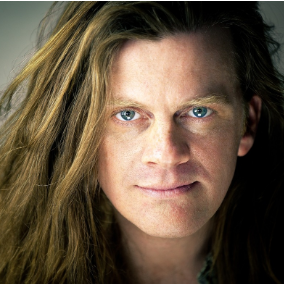 Albert Li
Top Fan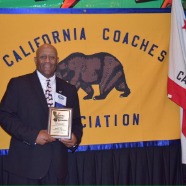 Anastacia McPherson
Top Fan
Scott Allen
Top Fan and Track Club L.A. Teammate
Carrie Roberts
Top Fan


Tom Case
Top Fan and Original Drummer for DTF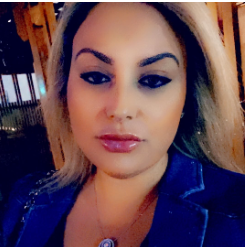 DeeAnna Conroy Machovec
Top Fan
Linda Zander
Top Fan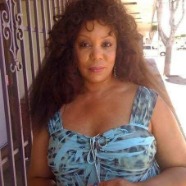 Alvernette Kamelle
#1 Top Fan in Manteca, California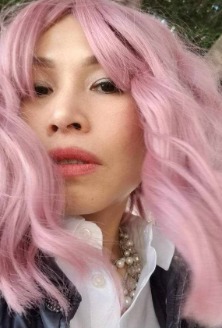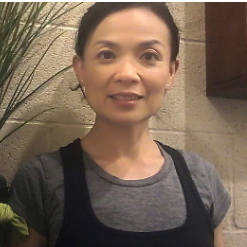 Sabrina Subana
Top Fan and Band Masseuse
Anthony Kollar
Top Fan and Former Lead Guitar Player for DTF


Patricia Place Kent
#1 Top Fan in Las Vegas, Nevada


Daniele Evans
Top Fan and #1 Guest Vocalist with DTF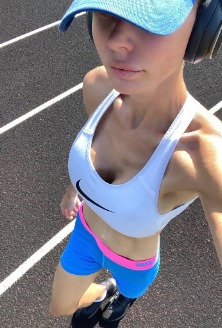 Rebecca Ostlund
#1 Top Fan in the Woodlands, Texas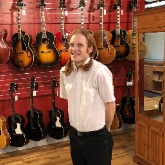 Robb Ruff
#1 Top Fan in Nashville, Tennessee
Rikako Takei
Top Fan and #1 Triathlete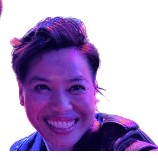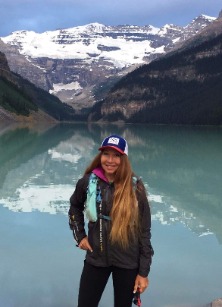 Michelle Barton
Top Fan and #1 Ultra Runner
Michelle Farrell
Top Fan and Playboy Playmate
Narbeh Manoukian
Top Fan and #1 Hatchet Man


Behold! The Next Great Rock and Roll T Shirt is Here!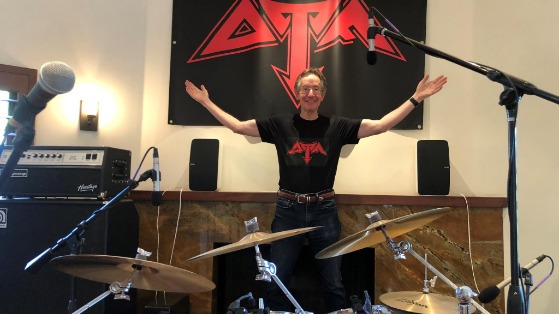 Black and Red is Rock and Roll DTF T Shirts and Hats Are Available at All DTF Shows! Only $15.00 each!
"This band rocks hard core! These dudes get me all hot and bothered!" Jane Doe, Los Angeles


This band will become"more popular than Jesus." John Lennon, New York City


"Your band rocked! Yes, your band is awesome and it was a fantastic night! I hope we can do it again! Michael Angelo Batio, Chicago
"lOVE YOUR BAND!" Norma Smoler, Los Angeles
"like Neil Young said . . . ROCK AND ROLL WILL NEVER DIE (with guys like this!):!" Merle Pointer, Sun Valley
"Great show! Ruth and I loved dancing to your music!" Dean Goodman, Santa Monica
"You guys sounded amazing! This is exactly what a great rock n roll band is supposed to sound like!" Neal Baddin, Hollywood Hills.
"DTF killed it at your last show! I honestly loved every song you guys played...so awesome & So much fun, thank you guys - Classic Rock played the way it's supposed to be played, Loud and Kick-Ass…Can't wait for the next show at the Viper Room!! BTW - your band attracts so many babes, were at your last show...WOW....Rock n' Roll & Babes...Don't need nothin' but a good timeHow can I resist? If you live anywhere near Hollywood/Los Angeles ...You NEED TO SEE THESE GUYS LIVE...the best!!!Ain't lookin' for nothin' but a good timeAnd it don't get better than thisDTF Rocks !!"


Charlie Parker,
Pomona

Yes!! Saturday, October 9 at 8:00 pm my band will play live at Molly Malone's. I am SUPER EXCITED about this gig! Tickets are on sale now. Those of you who were at Monster Bash…
July 30, 2021
Welcome to the Viper Room
DTF"S Opening Number Live @ The Viper Room
867-5309 / Jenny Live @ The Viper Room
Rock and Roll, Hootchie Koo Live @ The Viper Room
Crossroads Live @ The Viper Room
War Pigs Live @ The Viper Room
Stop Draggin' My Heart Around
Keep on Rockin in the Free World
So You Wanna Be a Rock & Roll Star
Free Bird Live @ Molly Malone's
Not Fade Away / Who Do You Love / Magic Bus Medley
Rock and Roll Hootchie Koo
Please fill in this fom for all questions about DTF. We want to perform for you! Also, you can text me on my cell phone 310-722-8465 or come see me in person at the official DTF office:
Michael Berger
DTF Lead Vocalist
9454 Wilshire Blvd. Suite 628
Beverly Hills, CA 90212
Examples of the songs that we play
Here are some examples of the songs that we play
Classic Rock
867-5309 / Jenny Jenny
Ain't Talkin' 'Bout Love
American Girl
Back in Black
Bad Case of Loving You
Birthday
Black Dog
Breakdown
Breaking The Law
Brown Eyed Girl
Brown Sugar
Cherry Bomb
China Girl
Come Together
Crazy Little Thing Called Love
Crazy Train
Dani California
(Don't Fear) The Reaper
Electric Eye
Free Bird
Fight For Your Right
Foxey Lady
Get Back
Get Lucky
Gimme Shelter
Girls, Girls, Girls
Hard To Handle
Hot For Teacher
Hotel California
I Heard it Through the Grapevine
I Want Candy

Jessie's Girl
Low Rider
Magic Bus
Man In The Box
Mary Jane's Last Dance
Not Fade Away

Pink Cadillac
Pour Some Sugar on Me
Rebel Rebel
Refugee
Rock And Roll
Rock And Roll Hootchie Koo
Rockin' In The Free World
Santeria
Sex Type Thing
Sharp Dressed Man
So You Want To Be a Rock & Roll Star

Start Me Up
Suffragette City

Sultans of Swing
Sweet Child O' Mine
The Ocean
The Trooper
The Weight
War Pigs
We Will Rock You
While My Guitar Gently Weeps
Who Do You Love?
Wild Thing
You Really Got Me
You've Got Another Thing Coming
You Wreck Me
Blues and Funk
Born in Chicago
Super Freak
I Just Want to Make Love to You
Sunshine of Your Love